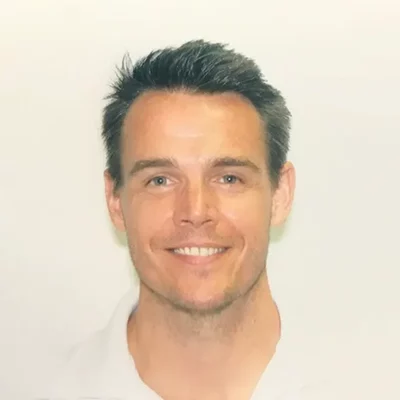 Chiropractor
Nick Cress D.C.
Doctor Nick Cress has been an accomplished therapist for more than eighteen years, with an established private-practice in the Boca Raton and Delray Beach communities. Dr. Nick is a Chiropractic Physician and Applied Kinesiologist, and graduated from Palmer School of Chiropractic in Port Orange, Florida. 
His unique and complex therapy is a result of 2 decades of training and professional work in manual and massage therapy, corrective exercise, yoga, chiropractic, applied kinesiology (AK), and acupuncture. His therapy continues to evolve through his commitment to his clinical education and practice in fields such as Quintessential Applications (Dr. Wally Schmitt & Dr. Kerry McCord), Functional Neurology (Dr. Frederick R. Carrick), and Neuroemotional Technique (Dr. Scott Walker), among many other influential modalities.
Dr. Nick has completed over 300 hundred hours of the competencies required towards achieving his Diplomate in AK. His career, both academic and professional, have been influenced by the direct mentorship and collaboration of great leaders and practitioners such as Dr. Ted Bloukos, Erik Dalton, Dr. Michael Chance and Dr. Kerry McCord. These practitioners have pioneered critical and historical modalities, and continue to help expand practice-based evidence for the progression of the field of chiropractic. In 2009, committed to bringing chiropractic, applied kinesiology, and manual therapy to his community, Dr. Nick branded his own modality known as MOGA Therapeutics, which teaches spinal biomechanics to yoga teachers and massage therapists to enrich the community with knowledge for proper movement patterns and injury prevention. Dr. Cress is a certified senior teacher under the founder of Myoskeletal Alignment Technique (MAT), Dr. Erik Dalton, and has traveled internationally for the past ten years, to help teach his work. MAT combines Rolfing, osteopathic manual therapy, and a vast understanding of Janda's Upper and Lower Cross Syndrome; creating an unpresidented awareness to the relationship between myofascial, physiological and mechanical systems of the body. 
With a true passion for teaching Dr. Nick strives to bring education, mentorship and awareness to his local and extended communities through workshops, guest speaking, seminars and advisment. Dr. Nick's influence at Palmer School of Chiropractic as President of the AK club for 12 quarters resulted in the thriving AK Club, creating a ripple affect of new student doctors dedicated to becoming effective AK clinicians in their future practice. He currently continues to advise student docs through regular mentorship at his Boca office and guest speaking at Palmer Campus, in hopes to continue to bring this incredible modality to more people. With an innate and definitive fervor for athleticism he has been competitive in Ironman, adventure, and triathlon racing, as well as Crossfit. Recreational activities of hiking, snowboarding, golfing, tennis, cycling, swimming and surfing have allowed him to appreciate the importance of proper movement patterns and has allowed him to help professional and recreational athletes from sports such a s tennis, golf, Jai-lai, CrossFit, Triathlons, and MMA get back to work through his comprehensive therapy. Kinesio Way Chiropractic is the result of commitment to therapy, persistence in learning and dedication to his patients and his community and is the mecca from which Dr. Nick Cress will  continue his life work through the Boca & Delray community and beyond.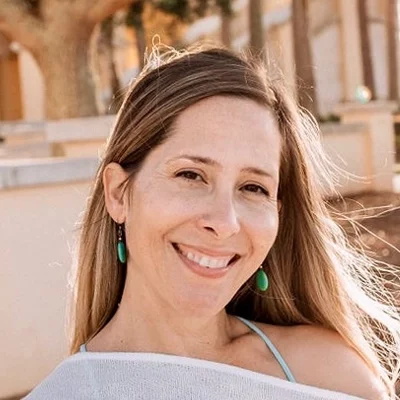 Director of Operations & Dietitian Nutritionist
Kristen A. Cortazzo
Kristen is a south Florida native and is dedicated to meeting her clients where they are at in their nutrition journey. Her mission is to utilize the foundations of human and nutrition science, holistic philosophies and integrated approaches to support health and wellness with nutrition therapy and education. 
Kristen is patient, friendly and creates a safe environment where her clients can be authentic, comfortable and successful in their programs. Kristen is dedicated to being a life-long supportive and influential professional in the lives of her clients and their family, and hoping to maintain a relationship that promotes nutritional independence and health.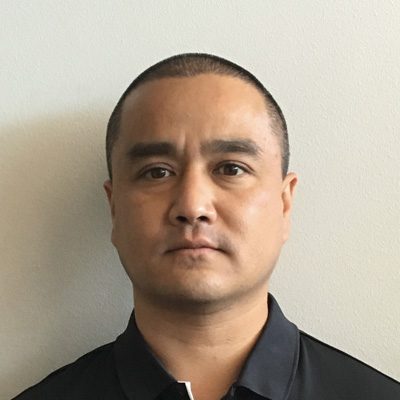 Athletic Trainer & Massage Therapist
Aung Aye A.T.C., L.A.T., L.M.T.
Aung Aye is a board-certified athletic trainer and licensed massage therapist with 19 years of experience. He is certified by the National Athletic Trainer's Association (NATA) and the National Certification Board for Therapeutic Massage and Bodywork (NCBTMB).
A native of the Pacific Northwest, Aung Aye grew up in Bellevue, WA, and began his Athletic Training education at the University of Washington. He would continue his professional development at the Ashmead College School of Massage and earn another degree from Chapman University.
Before joining Kinesio Way Chiropractic Aung Aye spent the majority of his career working in athletics. Most recently he has been on the medical staff for Inter Miami CF, Sacramento Republic FC, the Sacramento Kings, and the Seattle Sounders.
Aung Aye has a passion for helping others and giving back. He has served as a guest lecturer, clinical instructor, and preceptor for athletic training and massage therapy students. He brings vast knowledge and experience including Strain Counter Strain, Myokinematic Restoration, Dynamic Neuromuscular Stabilization, Fascial Movement Taping, and Blood Flow Restriction.
---
Education:
Chapman University
University Of Washington
Monday
9:00am - 4:30pm

---
Tuesday
Closed
---
Wednesday
10:00am - 5:30pm
---
Thursday
9:00am - 4:30pm

---
Friday
9:00am - 4:30pm

---
Saturday & Sunday
Closed